Seasonal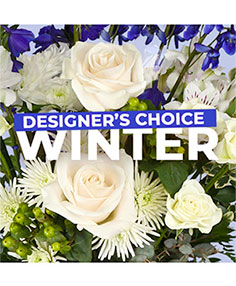 The chill maybe in the air, but Banda's Bouquets creates a cool elegance with winter flower arrangements. Chase away the winter blues with a selection of fresh flower arrangements to adorn your home. Celebrate the beauty of fresh fallen snow with glacier-white colored flowers, intertwined with a platinum ribbon exquisitely arranged in a vase. If you love the nighttime winter sky, bring a little star gazing to your office with an amazing 'Star Gazer' lily flower arrangement. A breathtaking display of winter beauty is found in the frosty air, moist snowflakes and billowy clouds of the season. With each floral bouquet, Banda's Bouquets creates a mesmerizing winter wonderland.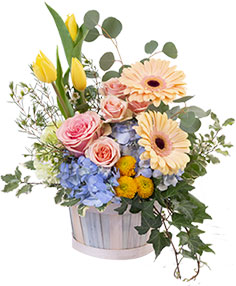 Love the fresh flowers of springtime? Bring them inside by ordering a spring flower arrangement from Banda's Bouquets, your local Longview flower shop. You will love gazing at your beautiful blooms all week long. Know someone who needs a little appreciation? Send spring flowers to lift their spirits, no matter if they live next door or across the country, Banda's Bouquets can help!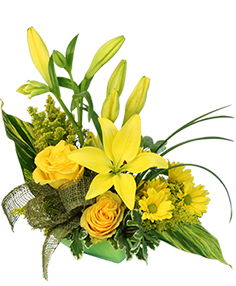 Banda's Bouquets creates a sunny sensation with vibrant summer flowers. Select a sizzling summer flower arrangement to add pizazz to your home or office. Send a ray of sunshine with a floral bouquet of summer flowers. Add a punch of tropical colors to your summer fun with a glorious flower arrangement. Celebrate the carefree days of summer with a crescendo of garden delights arranged impeccably in a vase. From the first bang of the season to the end of Indian summer, Banda's Bouquets creates a spectacular parade of colorful flower arrangements. Fun, festive and irresistible; the sheer pleasure of summer flowers awaits you in Longview.